PRODUCT NAME:  BlueHost 
Overall Ranking: 70 out of 100 – OVERALL A DECENT COMPANY, BUT THERE ARE ISSUES
Price:  Starter Member $3.95 per month (must be paid in advance for 3 years)
Owners: Started by Matt Heaton.  In 2010, Endurance International Group (EIG) bought BlueHost and Matt Heaton resigned as CEO shortly after.
Website:  www.BlueHost.com
INTRODUCTION
BlueHost started in 1996 by Matt Heaton.  It was one of the web hosting companies to emerge. Heaton also founded HostMonster and FastDomain, sister companies of Blue Host.  I began doing freelance web design in 2004 and BlueHost was the company I selected to host my initial websites.  I still have a few websites hosted through BlueHost today. So, you can say I have been a customer for over a decade. The price was reasonable and tech support was pretty responsive in my opinion.  I did not have too many complaints with them and routinely recommended them to my clients.  It was intended to be for small-to-mid-size websites only.
To maintain that, BlueHost heavily practiced what is known as CPU Throttling, a system by which if your website was believed to be pulling on the server and taking up too much space and resources, your website would be "frozen" and you would have to call technical support and beg and plead to have your website unfrozen and it would be up to the representative on the phone if they wanted to release your website or not.
One thing I did not care for is, when I first joined BlueHost in 2004, the interface and control panel (cPanel) was difficult to navigate and not very user-friendly.  It would take me a long time to try and find where I needed to click to get specific tasks accomplished.  I would often have to call tech support and have them walk me through the process.  However, in 2013-2014, BlueHost revamped their interface system and website and today, it is very easy to navigate.
PROS / CONS
Pros
Been around for a long time.
Uses WordPress as its web building platform
24/7 Technical Support
Live Chat is available
Is one of the largest web hosting companies on the market today.
Good overall rating of server performance
Has some useful add-ons available
Has experienced large growth since EIG bought them out
Access to the YouTube Channel for videos on About Bluehost, tutorials, WordPress Walk Through Series, How Websites Work, Domains Explained and more
Has a 30-day money back guarantee
If you cancel after your 30 days, your refund will be pro-rated.  Many hosting companies do not have this benefit.
Has a massive knowledgebase for customer support with tons of documentation and detailed instructions on how to accomplish tasks
There are three plans you can select from depending on your needs (Starter/Plus/Business Pro)
Cons
CPU Throttling is still an issue (see above under Introduction for further explanation).  If your website is deemed to be taking up too much of server resource space, your site will be frozen and your rankings and traffic conversions will be drastically affected.  You may have to deal with some major hassles if this happens.
The renewal rates are nearly double what the initial low sign-up rates are.  Many people prefer knowing they will pay the same price from sign-up to renewal.
In 2014, there are two major outages which lasted several hours.  For many website developers, this caused major headaches as customer sales dropped significantly as well as loyalty and trust. You can read about the two outages on these two sites
WHO IT IS FOR?
This is for an individual or company needing timely around-the-clock support with easy-to-install WordPress themes and plug-ins at an initial low price.  This is for someone who is proficient in web design.  There are very few tutorials or training for individuals who are new to web development.
If you are a novice in web design and want a platform which offers more assistance and support for beginning web designers, check out Wealthy Affiliate Open Education Project.  There are step-by-step training modules designed to teach you how to build a website.
TRAINING/TOOLS OVERVIEW
As mentioned above, there is a massive collection of documentation for customer support.  There is also a forum where you can post questions and hopefully receive answers in a timely manner.  The YouTube channel provides a number of videos about BlueHost and some helpful videos:

Some of the basic features you will get with your BlueHost account are: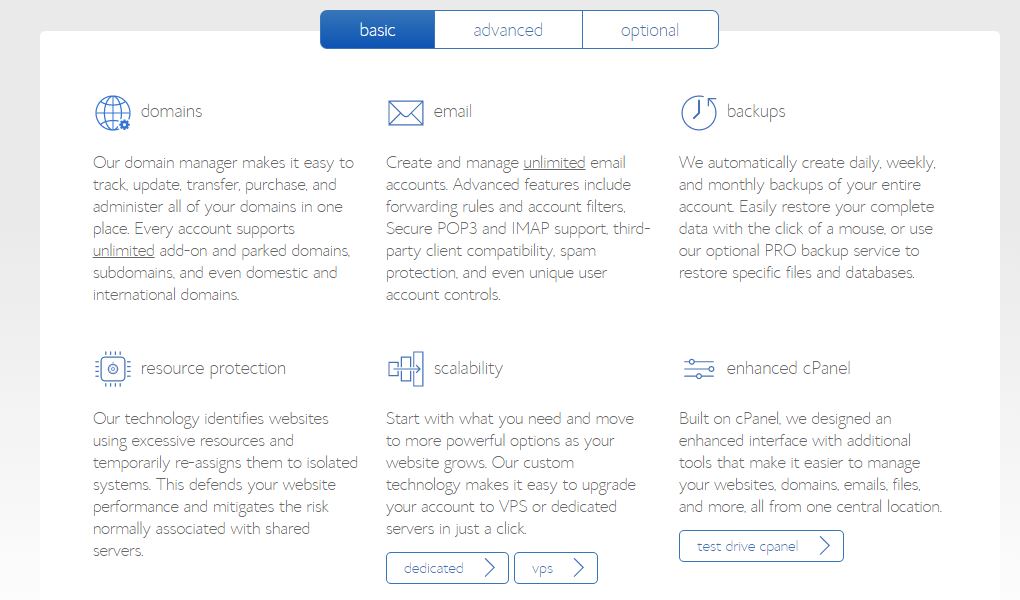 Some of the advanced features you will get with BlueHost are: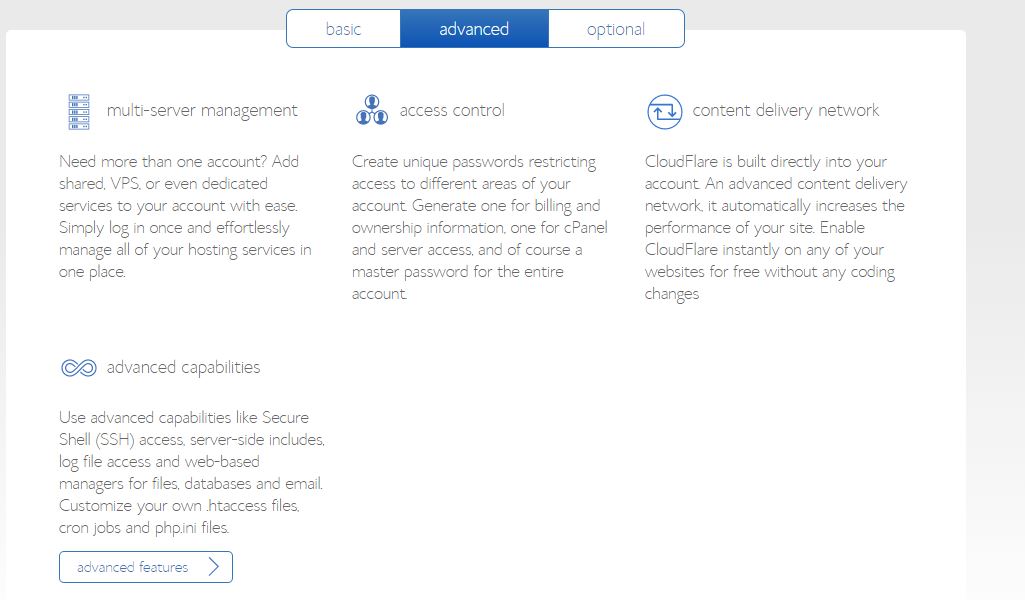 SUPPORT
The technical support is available 24 hours, 7 days a week with minimal wait time depending when you call them.

PRICE
There are three plans depending on your preferences and need levels.  If you are an individual and you only need one website, the starter membership is the best plan for you.  The other two plans are Plus and Business Pro.  Review the chart below to compare the differences.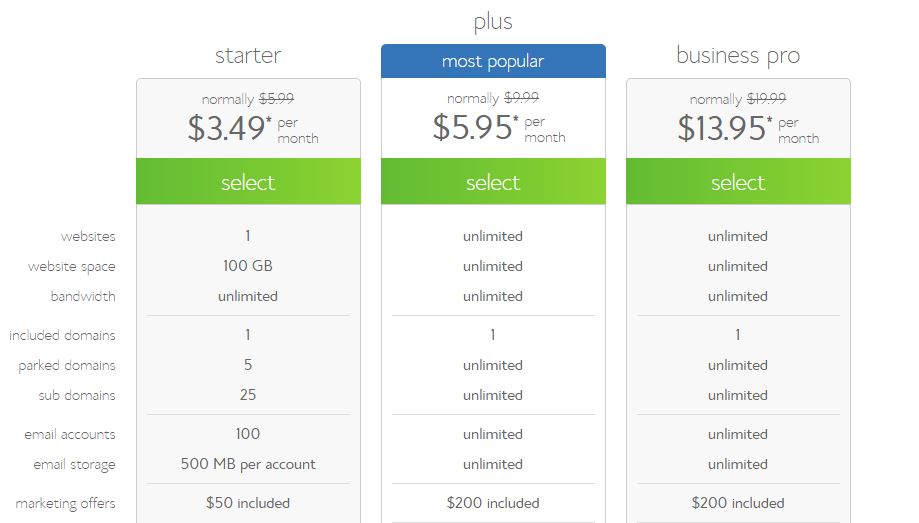 FINAL OPINION/VERDICT
My final opinion is that BlueHost is for the most part a good buy.  I do recommend them and believe they will serve you well.  However, they will lure you in with a low hosting fee and than jack up the prices upon renewal.  However, in BlueHost's defense, many web hosting companies follow the same practice.
One company which does not increase their rates upon renewal and always offers you the same price is Wealthy Affiliate.  There is much more training and support with Wealthy Affiliate Open Education Project than BlueHost in addition to the community connection.  Compare Wealthy Affiliate with BlueHost in the chart and see how each stakes up.