PRODUCT NAME: Web Hosting  UK (WHUK) 
Overall Ranking:  9 out of 10
Price:  Personal Hosting: $4.25 per month / Business Hosting: $16.71 per month /  Enterprise Hosting: $61.31 per month 
Owners:  Andrew King
Website:  www.webhosting.uk.com
INTRODUCTION
Web Hosting UK (WHUK) was established in 2001 with a registered office in Leeds in the UK (United Kingdom) and servers located in the Blue Square Data Centre based in Maidenhead , UK.   One of the unique qualities about WHUK is that all of the client's websites are hosted on their own servers with custom-built features to aid in stability, performance, speed and guaranteed uptime for the websites.  WHUK has a community forum allowing their customers to share ideas and exchange opinions as well as provide feedback to WHUK for areas of improvement.


There are three separate hosting packages to choose from depending on your need level from owning a personal blog to running a large corporation requiring a dedicated server and/or private cloud
hosting.   WHUK guarantees a 99.95% uptime.   They have 24/7 365 days a year support through their customer client area, Live Chat and phone support.  I tested out their Live Chat and promptly received a friendly representative by the name of Stuart who answered my question with professionalism and kindness and gave me his direct email and Skype contact information at the conclusion of the chat. I really appreciated this because when I tested the LiveChat feature for other web hosting reviews I did to include InterServer and I was not able to connect to the LiveChat and when I sent an email to inquire about the issue, it took five days before I received a reply from InterServer.
WHUK has won a number of awards to include the Top Shared Host by FreeWebSpace.org and The Badge of Excellence by Host Advice during the month of September 2014.  One area I have to ding them for is WHUK claims to have won the Best UK Host by top5bestwebhosting.com but when I tried to visit top5bestwebhosting.com, the website was either down  or perhaps no longer in existence.  In all my reviews I post on my website, I take great strides in ensuring the most accurate and honest information on a company is presented.  Therefore, I research all claims made by the company and will report any discrepancies I see.
To sign up with WHUK use the authorized coupon code in the banner below:
Pros
24/7 365 days a year technical support through customer client area, LiveChat and phone support
Been around for 14 years as of the date of this review.  Founded in 2001.
Offers web hosting packages to suit every need level from the first-time webmaster to the large enterprise.
Friendly and helpful representatives
Award-winning achievements
SSL Certifications
Although not listed on their website, they offer colocation depending on your unit and power.
Comprehensive and clean website with many features and options listed in a straight-forward format
30 day money back guarantee.  Although many web hosting companies offer longer period to include 45 and 60 day money back guarantee.
Affordable pricing, especially when presented with coupon codes (see above)
Active community forum with several hundred people contributing
Web Hosting Blog with helpful articles to include how to get more traffic to your website, uploading videos to YouTube, and more.
Remote backup service plans available for additional charge
WordPress Hosting available – most common web building platform
Numerous tutorials available right off their primary website (but you will have to sign-in via your customer authentication)
Offers a generous affiliate program with 60% commissions.
Cons
Representatives only speak in English.  If you are non-English speaker, you will run into communication problems.
You cannot try it for free – no trial period
Unable to verify certain awards they claimed to have won
WHO IT IS FOR?
WHUK is suited for anyone who needs anything from a domain registration, to web hosting via either shared or cloud hosting, website builder, SSL certification, or off-site backup solutions.  WHUK has three distinct packages to meet the needs of you and your website.  If you are a first-time beginning webmaster building your own personal blog, you will find what you need with the first low-end package known as personal hosting.  If you are an entrepreneur, web developer or freelancer, you would be better suited for the next level up with is called business hosting.  If, however, you are running a large corporation and need a powerful intel processor you will want to sign up for the enterprise hosting where you can have Dell and Hewlett Packard dedicated servers.
If you are brand new to building an online business and need help with learning step-by-step how to create a website and discover the earning potential through affiliate marketing, be sure to check out my #1 recommendation for website building and online entrepreneur certification.   To build a FREE website in less than 30 seconds, click below:
TRAINING/TOOLS OVERVIEW
Although you need to be signed into the client area, WHUK seems to have a video tutorial in almost every category that you can image to include the following;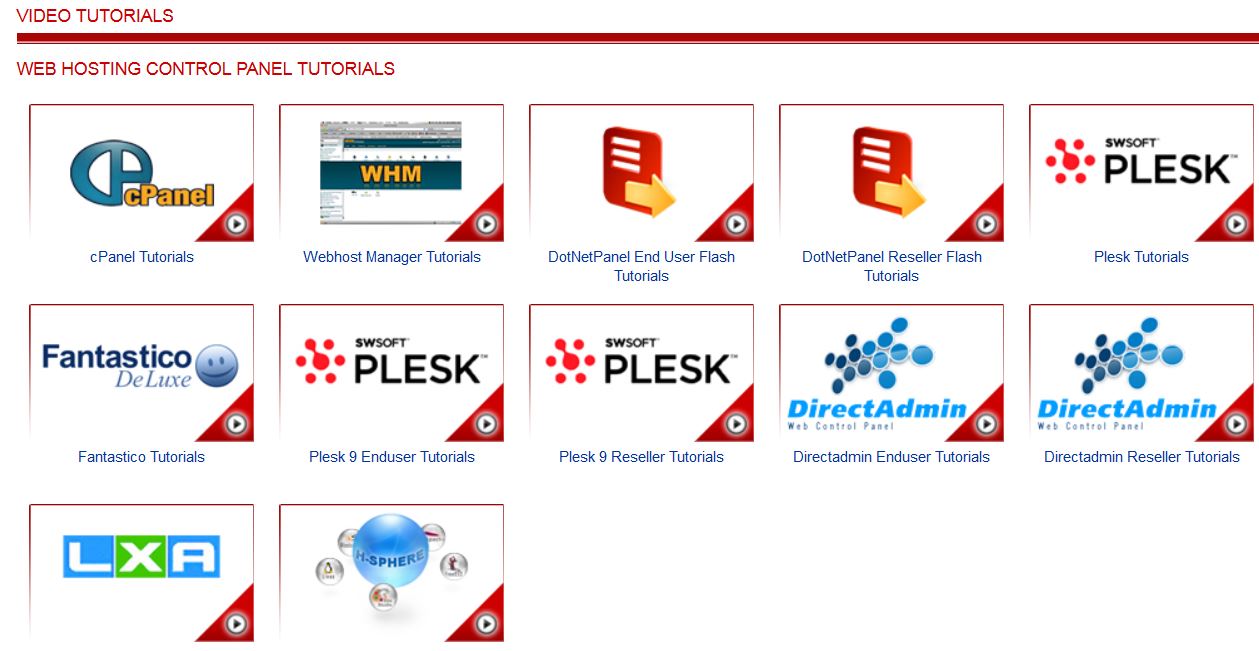 Web Hosting Control Panel
Server Virtualization
Ecommerce Hosting
Open Source Scripts
Webmail
Sitebuilder
Web Host Billing
FTP (File Transfer Protocol)
DNS (Domain Name Server)
Hosting Account Management
Web Designing
I did not see any video tutorials on Search Engine Optimization and Keyword Research.
Check out my  computer tutorials in both textual step-by-step and video format.
SUPPORT
The support you receive at WHUL seems to be top notch.  All of the reviews I have read gave glowing remarks on the helpfulness, friendliness and prompt attention to every question and issue.  In some of my web hosting reviews I researched and shared on this website, I spoke about how many terrible reviews some of the web hosting companies have received mostly due to their poor customer support.  But with WHUK, not only was I not able to find a single negative review regarding their customer support, but all the reviews gave highly complimentary remarks on the friendliness and cordiality of all the support staff.
FINAL OPINION/VERDICT 
My final opinion is that WHUL is a legitimate hosting company with an exceedingly high amount of positive reviews.  If you are looking for domain registration and reliable web hosting appropriate for the higher-end needs to include the enterprise hosting, I think WHUK is a great choice.  If you are brand new to website design and want to learn step-by-step how easy you can turn your passion into a passive income while working from home, check out my #1 recommendation.
---
Thank you for checking out my review today of Web Host UK (WHUK). I would love to hear from my readers. Please leave a comment or question below and I will respond shortly.