Introduction
Starting an online business is one of the most intelligent and quickest ways women in today's world can make money.   There are many reasons why women should consider working online.  Women are always busy and continually on the go and under much pressure to be SuperMom, SuperWorker, SuperWife, etc. that it is hard to juggle everything.  In order to have time to be there for the little ones and be able to take time off for family appointments and obligatory events, it makes sense why women should consider an occupation in which they can work from home.
I have provided you with ten reasons below, but I am certain you may think of even more while reading this article.  At the end, please feel free to comment on other reasons why you feel women could benefit from an at home business.  I would love to hear from men as well.
Brick-and-Mortar vs. Online Business
Have you ever dreamed about owning your business and still have the ability to stay home and care for your children?  You need not a brick-and-mortar company to initiate a successful business.  Many successful businesses are run entirely online.  Maintaining an internet business can save you literally thousands of dollars in expenses that would otherwise be spent on a brick-and-mortar type of business.   You would not have to spend money paying for rent on a commercial location, because your home office is your company location.  You would no longer need to spend money commuting back and forth to a job.  This can include parking, gas, mileage, auto maintenance and repairs.    Plus, you can reach a wider clientele-base because you are not limited to only one local area.  Your audience is everyone who has access to the Internet which is billions of people.
Reasons Why Working Online is a Good Idea
Below I have listed ten reasons for starting an online business and one reason why you should not.   Some of my reasons may overlap and as mentioned earlier, you can probably think of even more reasons.  Please be sure to share your ideas in the comment section below.
Reason#1: You Determine How Much You Work
As a woman owning an Internet business, you determine how much you work and how much revenue you generate.  Ask yourself the following question:

You would think with the steps toward gender equality our society has made in the last several decades, that women would be making the same as their male counterparts. The truth is that many women are still being paid half of what they are worth.  By following the right educational venue, combined with hard work plus perseverance, you can achieve great results.  Check out my #1 recommendation on how to achieve that.
Reason #2: Save Money
I eluded to this earlier in this article, but you can save so much money by working online.  Think of all the many different ways you will save money:
If you were to remain home and earn a living from the comfort of your home office, you can work in your comfy clothes and bunny sleepers as I am wearing at this moment as I write this article.  No longer would you have to purchase expensive corporate attire.  This alone can save you literally thousands of dollars on your wardrobe.  I remember when I was working in the corporate world, I spent an unbelievable amount of money on one single business suit.  I literally spent three-fourths of my first paycheck I ever earned working in the corporate world on one nice business suit.
Think all the dry cleaning bills you will save on.  Even if you find great clothing sales on nice business clothes, many of them are labelled dry clean only which means you will pay more for your dry cleaning than what the actual clothing item is worth.
No longer will you have to pay for lunches at various delis and restaurants because you were unable to cook your own meal.  By staying at home, you can cook your own meals and literally save hundreds.   Once I started working at home, I started preparing my own meals and I actually lost weight because I had more control over what I was eating and prepared healthy meals instead of a burger and fries at the local fast food restaurant chain around the corner from where I worked.   For tips on how to make money online through losing weight, check out my article here.  There are free apps for that.
As mentioned above, you will save money on gas and/or public transportation costs, not to mention auto repair costs.  When I was working and living in a cold weather environment, my car took such a beating that I had to pay an auto mechanic $2,300 dollars to have my transmission rebuilt.  Not that I work from home, I no longer have those hefty repair bills for my vehicle.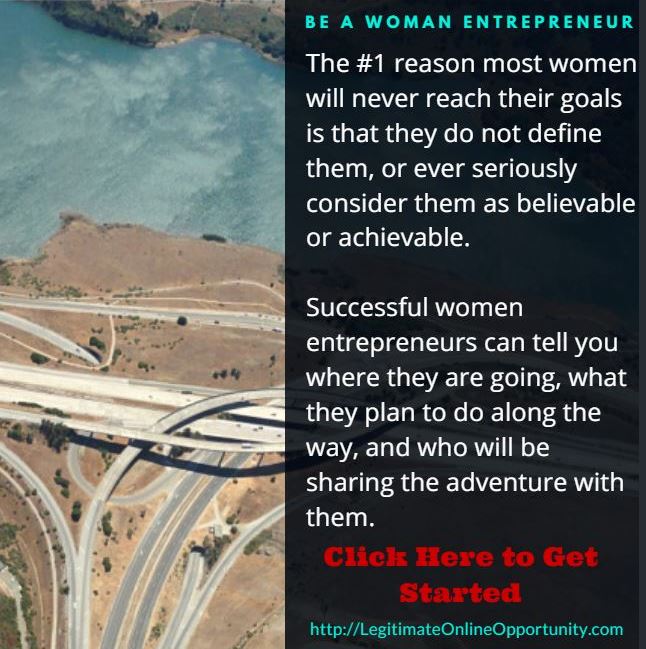 Reason #3: Stress Reduction
If you have not thought about it yet already, another important consideration is to reduce your stress level.   Women are typically much more stressed than men.  I am not saying that men do not have stress, because they do, but women approach situations differently and for different reasons.  A recent survey by the American Psychological Association indicated that nearly half of the women surveyed indicated their stress level has increased over the past five years.  Women typically have more responsibilities than men, not that men do not have responsibilities.   Notice how delicate I am being for you men out there reading this!  Please do not take offensive to this.  However, women typically have the responsibility to get the children to school on time as well as pick them up, take them to athletic events and practices, music and dance recitals, and whatever else your kids are involved with.  This does not include helping with homework and preparing dinner for the family as well as other household chores.
If you are working outside the home, you have office responsibilities on top of everything else mentioned in the paragraph above.  Are you also a single mother?  Many of us are, myself included.  If you are then I know you are already aware of this, but your responsibility and stress levels are ever more increased.  Owning an online business can reduce much of that stress.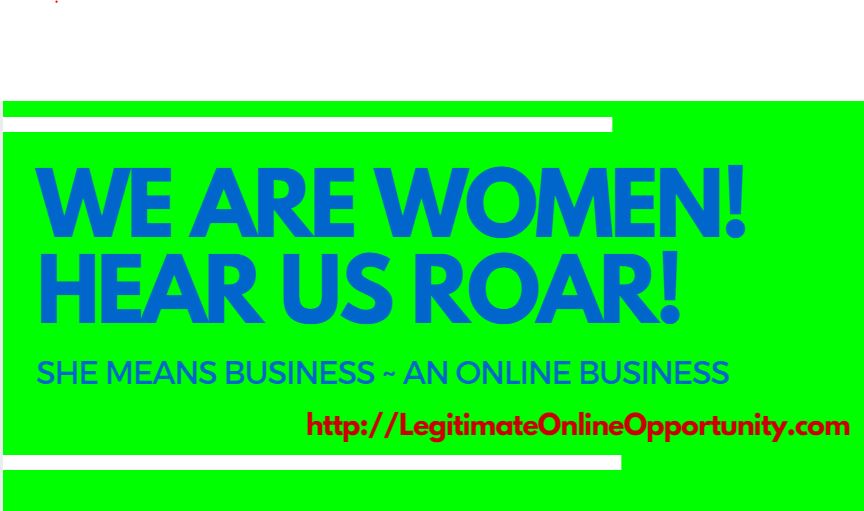 Reason #4: Improve Your Self-Worth
If you are a woman, then you are probably extremely busy being a mother, wife and community member that you probably have forgotten to have something which reflects your inner self.  All too often, our identities become meshed with that of others we live with.  We are so-and-so's wife or so-and-so's mother.  We lose our own identity.  As a result, we have low levels of self-worth.
If you were to have your own business, you would have something that no one can lay claim to.  If you were to start your  own online business, your feelings of self-worth will improve.  In addition to saying you are a wife and mother, you can also state, "I am a blogger."  By having something that is unique to you and your abilities, you will find a more complete you.
Reasons #5: Role Model for Your Children
Going off of reason number four, another reason for you to start an internet business is to be a role model for your children, especially your daughters.   Having your own business tells your kids that Moms can be successful and make money too and that you too are just as important when it comes to paying the bills as Dads are.  Your daughters will observe and discover that Moms can own businesses too and view you as having a purpose other than cleaning the house and having babies.  You will inspire your daughters to want to become more as they grow up.  You will also be teaching your sons about gender equality.
Reason #6: Tax Benefits
If you do your research, you may discover that there are large tax breaks for women who are running a business at home.  You can take tax deductions, for instance, on the purchase of a PC and/or laptop.  If you use your cell phone for business, you can get tax deductions for the cost and monthly cell phone bills.
Reason #7: Many Resources Available on Gender Equality
The Office of Women's Business Ownership of the U.S. Small Business Administration exists to "empower women entrepreneurs through advocacy, outreach, education and support."  There are numerous resources through the SBA which can give you the guidance and motivation you need to thoroughly consider starting a new business. There are also loans and grants available through the SBA and some of them are specifically for women.
Reason #8: Better Shopping Ideas
As a woman, we generally have more knowledge about merchandise which people are often surfing the web for.  As you can probably guess, more and more people are doing all of their shopping online and women typically have better shopping ideas than men. We generally have better fashion sense than men and know what outfits look better for certain occasions to include many items from clothing to shoes and accessories to cosmetics and perfumes.
Reason #9: Community Involvement
As you can probably guess, new businesses frequently engage community involvement.  The communities which we reside in blossom more by having started businesses. Women who start online businesses can encourage other women in the community to do the same and pay it forward to other women.  Communities that work together become stronger.   We can never seek achievement for ourselves and forget about prosperity and progress within our communities.  Our ambitions must be broad enough to include the needs and aspirations of others, not just for their sake but for out sake as well.
Reason #10:   Flexibility, Flexibility, Flexibility
I saved this reason for number ten not because it was the least important, but because I wanted to save the best for last.  Be having your own online business, you will have much more flexibility allowing you to stay home with your children.  With this kind of flexibility, you will have an easier time scheduling around other family conflicts, such as husband's work schedule, medical appointments for family members, necessary travel arrangements to visit family, etc.  You will no longer have to plead with your employer to take time off for family matters.  I know with every traditional job I held, I was always made to feel guilty whenever I needed to take off for family matters.
One Reason for You to NOT Start Your Own Online Business
As mentioned earlier in this article, I have one reason why you should NOT start an online business.   If you decide to start an online business, do it for yourself and not to please other people.  This is something you should do because it feels right in your heart and you have a passion for pursuing this.  If you start a business just to make others happy, because so often, us women do things for the sole reason to please others, you will not succeed.  Do not do it because someone pressured you.  Do it because you want to make this work.
Please remember that running a business is not for everyone, but if you want to follow your dreams, work at home, and make a good income, becoming an online entrepreneur could be your answer to getting started now.

---
Thank you for visiting this website and reading my article today.  Please leave your feedback below along with any questions or comments and I will respond shortly.