Introduction to this Tutorial on Connecting Twitter to Your Facebook Business Page
In this tutorial, I will walk you through how to link your Twitter account to your Facebook Business Page. This will allow for every time you tweet on Twitter your posts will automatically appear on your Facebook Business Page. We know how time consuming it can be to not only create a new post to your website but then you need to post it everywhere that people might see it. In this tutorial, I will show you how you can take care of posting to your FB Business Page and Twitter at the same time by linking the two together.
It is assumed in this training that you already have both a Twitter account and a Facebook Business Page setup. If not, visit my tutorial on How to Create a Facebook Business Page: Video Tutorial. I also have a training on How to Choose a Good Twitter Username if you need to create a Twitter account first.
Step 1
Sign into your Twitter account.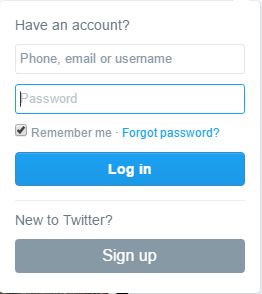 Step 2
Click on the user Icon in the upper right hand corner.  It may be your photo if that is what you selected as your Twitter icon. Notice the drop-down menu.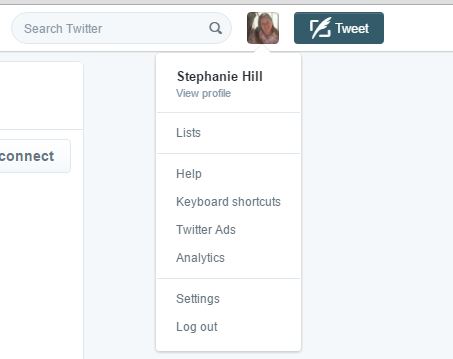 Step 3
Select settings from the drop down menu.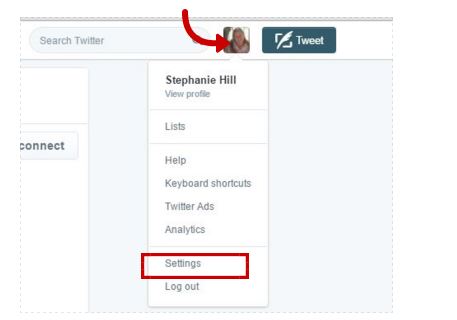 Step 4
From the Settings Page, select the Apps link on the left-hand side.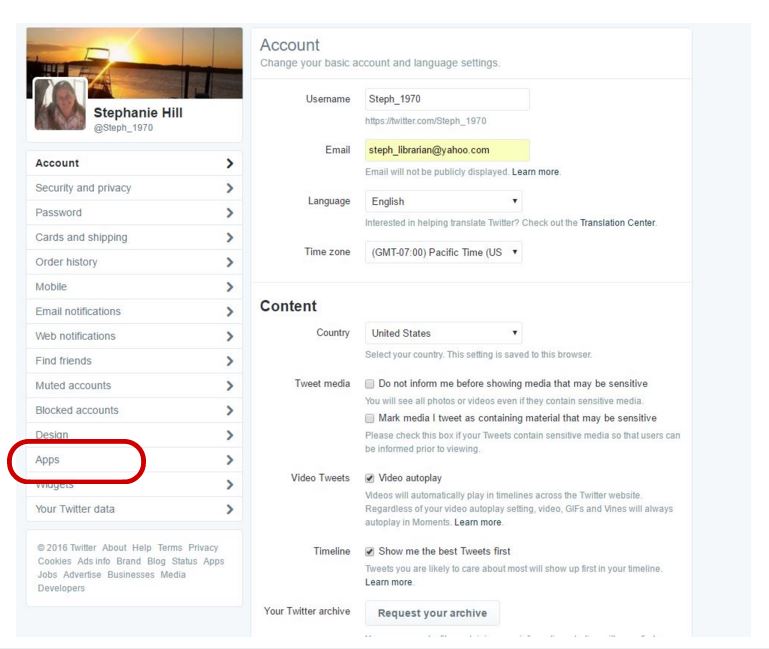 Step 5
Facebook will be the first one listed on the apps list.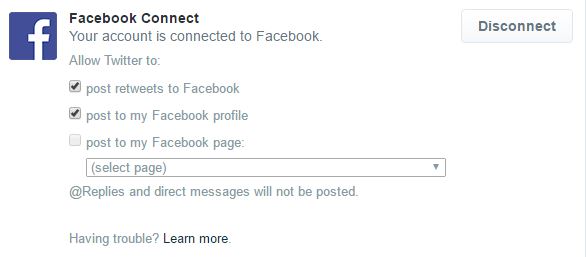 Step 6
Select the option for "post to my Facebook page"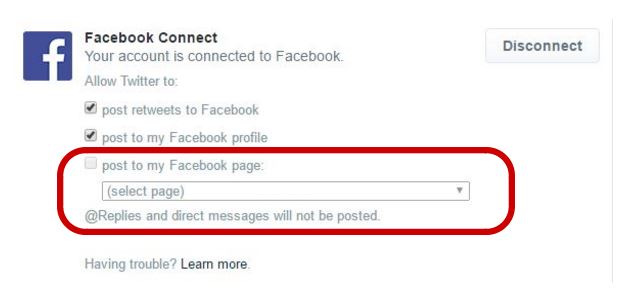 Step 7
Select the name of your Facebook business page. For me it is the name of this website Legitimate Online Opportunity.  Your FB business name will be whatever name you gave it when you created your FB business page. I also deselected the first two options because I did not want my business to be mixed with my personal Facebook profile. I post things on my personal FB account that I would not place on my business page.  But this is entirely up to you and how you want to handle your own affairs.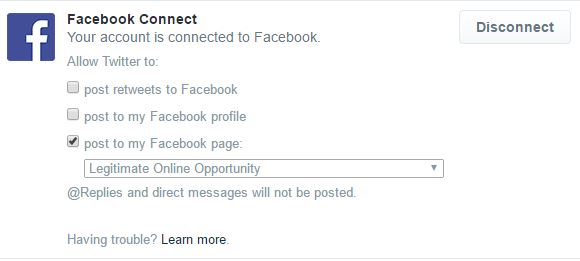 Step 8
Double Check Everything.   You should double check that everything looks right after you have completed steps 1-7.
There may be other apps on this page that you can take advantage of if you wish. This will depend on the places you have visited and are associated with on the Internet.  For example, I have bought a couple domains from NameCheap and I am an affiliate with them, so they are listed.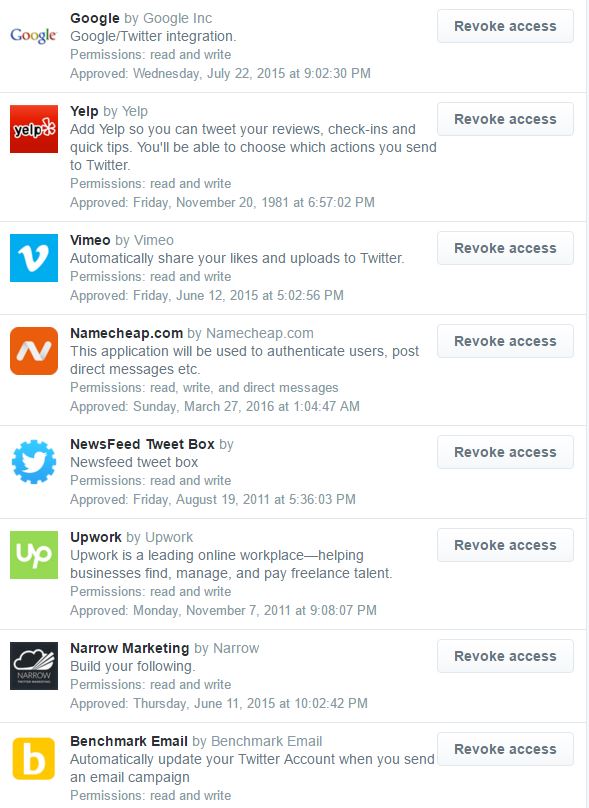 And that is it!  You are done!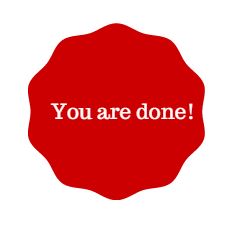 ---
Additional Tutorials
If you would like to check out some of my other tutorials I have available on this website, please click here.
Questions or Comments Strongly Encouraged
If you have any questions, please feel free to leave them below.  Comments are always welcome.  I will reply shortly. Thank you.