Spring is in the air  and with the arrival of the season there is always a feeling of freshness and newness that fills us with high promise.  That does not just apply to getting our houses and yards ready for the new colorful season.  We can use the concept of spring cleaning to refresh our businesses, gain a new insight and get on track for the remainder of the year, because growing a business is a daily task that we need to devote time each day so it will blossom and mature.    No matter what our niche is, we have to be sure to take time to reflect and make any necessary changes that need to happen.  Spring is the perfect time to do this.
Here are five useful tips to spring clean your online business and give it a fresh new outlook.
1. File Your Taxes on Time
My first tip is to file your taxes on time. It does not look good for your business to file your taxes late.  For businesses, the tax season is not just around April 15th, but depending on your state and country, you may be required to file your taxes quarterly, bi-annually or perhaps even monthly.  It is recommended you set some money aside each month for the purposes of taxes.  Take the time to research your local and federal tax laws so that you remain compliant.   Otherwise, you could be hit with tax penalties.
Each state and locality has its own tax laws. Having the right knowledge of your state tax requirement will greatly help you avoid problems and your business save some money.  The most typical kind of tax requirements for small online businesses are income and possibly employment taxes.
2. Get Cloud Accounting Software
Do not think you need to go out and spend lots of money on expensive accounting software. QuickBooks Online has you covered for less than $130 through Amazon.   QuickBooks Online Simple Start Small Business Accounting is very easy to setup and personalize for your business.  Get paid quickly by sending online invoices.  You can access 20+ insightful built-in reports to understand the health of your business and where you need to make adjustments.  You can seamlessly collaborate with your accountant to make tax time a snap.
3. Get Your Vision Statement Down on Paper
It is so easy to get caught up in the day-to-day operations of running our business that we often lose sight of what our actual vision is for our businesses. Spring is a great time to get your vision down on a piece of paper. Next, spend time devising some strategies to further grow and elevate your business to the next level.
4. Set up an Effective Online Presence and Social Media Marketing Plan
If you do not already have a social media presence, spring is a great time to start one.  Check out my tutorial on How to Create a Social Media Marketing Plan. Get a Facebook Business page like this one as well as Pinterest and Twitter.  Here are some more social media marketing tutorials to help you with this. With so many people browsing the Internet, you want to be sure to have a social media presence.
You will need a website built in order to build a social media presence.  If you do not already have a website, check out my video tutorial on WordPress for Beginners. You can build a website in under five minutes using this free SiteRubix builder: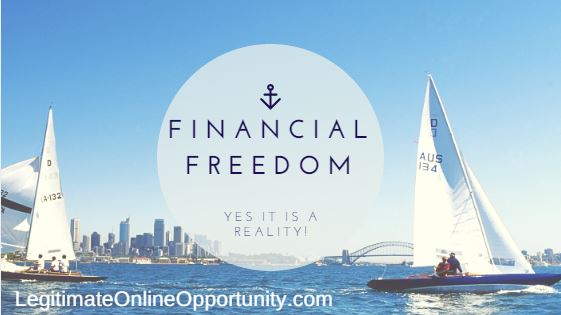 5. Enjoy What You Do! Have Fun!
My final tip is to do what you love and love that you do. Enjoy and have fun with your online business. They say
if you love what you do, you will never have to work again.
If you are new to the concept of building your own business and not sure how to get started, you can check out what I began a year ago with affiliate marketing. Everyone has a right to learn new skills that will further their development and pursuit of their dreams of achieving financial freedom.   It is not too late to make 2016 your year for financial success.
Please Leave Comments
If you liked this article, please leave a comment and like and share it on your social media platforms. Thank you for taking the time to stopping today. Questions are always welcomed.