SEO in the Early Days
If you have visited my Build a Website page, you will get a glimpse of how things used to be with web development and how they evolved into a seamless effortless way of designing websites.  Just like with hand coding all of the HTML, Search Engine Optimization (SEO) also had to be done manually.  WordPress (WP) did not exist back then and you had to go into your HTML code and type in what is known as Metatags.  You had three types of metatags which had to be entered:
content
description
keyword
You had to enter into the heading of your Hypertext Markup Language (HTML) page the specific keywords you want Google to index as well as the specific content works and words to describe your website.  It took time and patience to think of all the possible words you could choose.
What is SEO? 
You may be asking, so exactly what is SEO?  SEO stands for Search Engine Optimization and it is the process which affects how much visibility your website has in the search engines.  It is sometimes referred to as the natural way to earn results and rankings. Ranking refers to your placement in the listing of specific keyword phrases a user enters into the Google search bar.  When designing websites, understanding SEO is critical in knowing how well you rank amongst your competition. When I use words like natural and earn, I am referring to the ethical way of using SEO, because there are many less-than-ethical means people will often times use to get high rankings from Goggle.
Ease of SEO 
Today, using a WP site, like this site which was built using it, there are a multitude of plug-ins which can be downloaded and installed.  One of the most common plug-ins is the All-In-One SEO plug-in which takes all the work and stress out of optimizing your site for Google and other search engines.  This plug-in will determine your keywords, description and content without having you think of them.  Does that mean you don't have to worry at all about SEO?  No!  You do still have to keep it in mind when developing content. When you write your blog posts, for example, you want to center each post around a specific keyword phrase which will ultimately give you higher ranking within the search engines.
Another way to ensure you are getting as much traffic as possible is to always think about users who may have different abilities, language, culture or technology access.  Many individuals with disabilities need websites to be accessible to them so they can become a regular user and customer of your site as well.  There are many easy to implement techniques to make your website accessible so to create an equal access for all.  And when you get more people using your website, your rankings will undoubtedly increase as well.  You can view my tutorial on web accessibility for additional ideas.
The next section will answer the question, "How do I know what keyword phrases to write about?"
Tools to Help Build Rank
There are many different ways you can use to locate excellent keyword searches for you to develop content around.  There exists techniques which can give you clues as to what users are searching for within your niche idea.
A technique known as Alphabet Soup is when you search within Google to uncover common keyword phrases.  You can conduct a "practice" or "pretend" search in Google by paying close attention to phrases that pop up underneath while you are typing in a keyword phrase.  For example, enter the words "dog weight loss" as shown here:
Look at the phrases which populate underneath:
dog weight loss plan
dog weight loss food
dog weight loss diet
dog weight loss causes
dog weight loss pills
These phrases are all commonly searched keywords users entered when searching for websites pertaining to this particular niche.  This gives you a good idea of what type of keyword phrases you can focus on in your daily blog posts.
Now, let's take it one step further and enter the letter "a" after dog weight loss, as shown here:
Look at the phrases that pop up below:
dog weight loss and hair loss
dog weight loss app
dog weight loss and vomiting
dog weight loss and excessive thirst
dog weight loss after pregnancy
These phrases are also commonly searched phrases in Google and can lead to additional ideas for you.  Now, instead of "a" put "b" and go through the alphabet.  Hence, that is why this technique is called Alphabet Soup.
For more information and details on how to use this technique, you may view a Video on Alphabet Soup and discover more examples of how useful this technique is for developing excellent keyword searches.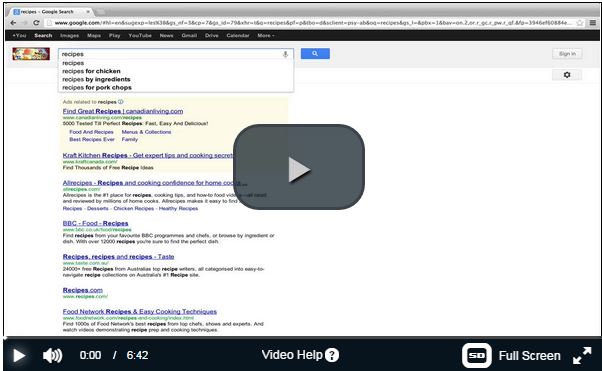 Wealthy Affiliate Keyword Tool
There are also tools on the internet and programs you can explore which assist with generating keywords for use in your new website you are building.  One of the programs is Wealthy Affiliate, a program which offers a free membership as a starter member and with that you have access to the Keyword Tool and other useful video tutorials.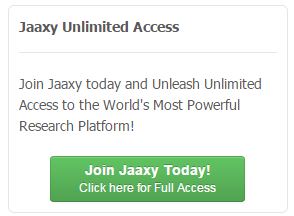 Another tool that is available to help with keyword research is Jaaxy.  You can use this tool when you need to know what popular keyword phrases are out there. Jaaxy will show you how   common certain keyword phrases can be used to help you get indexed by Google and achieve top rankings on the search results.  You may use Jaaxy for FREE or order the upgraded version of either Pro or Enterprise.   Try searching using Jaaxy right now:
---
Please feel free to leave your comments or feedback below and I will reply shortly.
Please review my affiliate disclaimer.