Definition of Niche
A Niche is something that you have a high interest or passion for.  Everyone is unique.  We all have unique skill sets.  We all like different things.  We each like to eat different things.  We each have unique tastes in food, music and clothing.  We use different ways of saying something too.  We are all diverse.   No two people are alike.  Your individuality is what makes you unique.  It is what makes you stand out from the rest.  You may have similarities and commonalities with others, but there will always be something that only you possess or do which your like-minded friends do not.  A wonderful quote by one of my favorite actors who passed away tragically by his own hand said this:
You're only given a little spark of madness.  You mustn't lose it!

~ Robin Williams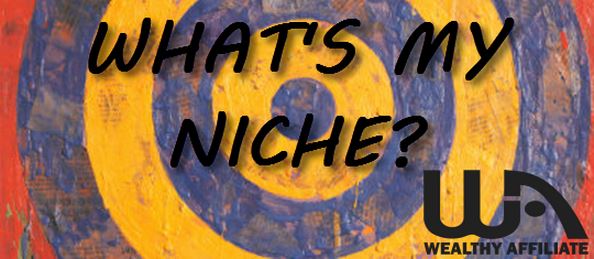 Robin Williams was basically saying find that little part of you which is separate from the norm and use it to your advantage, because that is what will make you you.   Being different is never a bad thing.  It just means you have found the courage to be yourself and not allow the world to change you into something you are not.
If you can discover that little aspect of you which makes you stand out and be different from the rest, then you have found your niche.  One you find your niche, harness it and don't let it go.  You can use your niche to brand yourself.
What is My Niche?
Once you know what a niche is, you then need to discover what is your niche.  Do you know what your niche is?  Perhaps you have more than one.  That is perfectly fine.  You can have several things that make you unique and different.  You only need one which you can leverage to become an expert on.  Once you gain your expertise, you can grow an online business around your niche.  You can make money doing what you love more than anyone else.  Zero in on your niche and brand yourself as the expert and make good money from it.  Watch the following video to learn more about how to discover your niche: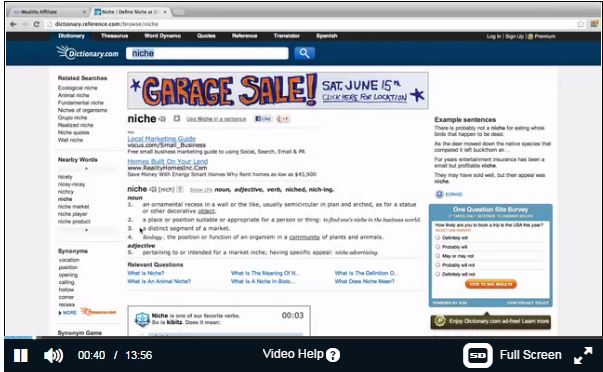 You may now be getting an idea of what your particular strengths are and your specific uniqueness to others.  If you spend a little time doing some soul searching, you should find that specialty which you can use moving forward.  Some questions you can ask yourself as you are searching within yourself:
What do I enjoy doing most?
What makes me happy?
How many I different from others?
What do I do different than others?
What are my favorite hobbies?
What type of clothes do I like wearing?
What are my favorite foods and drinks?
What activities am I good at which I also enjoy?
If I could do anything I wanted to do without the worry of work and obligations, what would it be?
Example of Niches
When you buy a new car that you select, that is a niche.   When you buy a certain type of food frequently, that is a niche.   In the early nineties, I bought my first car right out of undergraduate college and it was a Saturn.  The company is no longer in business, but being a Saturn owner, is a niche.  I still have the Saturn in my garage and it still runs.  It has become difficult getting parts for it, because the company no longer exists.  However, someone who has a a passion of finding parts for older vehicles could use that passion and develop a business around that niche.  I would then find that person who has that expertise and passion for finding parts of older vehicles and become a customer of theirs.
---
Leave Comments/Feedback
Please leave comments, feedback or questions you may have below and I will reply shortly.  I wish to help you in any way I can to uncover what you love most and learn how to make money while at home through your niche.