University of Phoenix, a for-profit online university, is under fire by the Center for Investigative Reporting (CIR) for misuse of GI Bill funding. The GI Bill (of Rights), also called Servicemen's Readjustment Act, was passed by United State Legislature in 1944 to provide educational benefits to returning veterans. Through the Veteran's Administration, the GI Bill gave grants for college tuition, job training, small-business loans, hiring privileges and unemployment payments. As a result, the GI Bill – created to give returning veterans a chance to live the American dream – is supporting for-profit universities that have spent an exceeding amount of funds on advertising and marketing, but have left our honorable veterans with worthless degrees and no job prospects.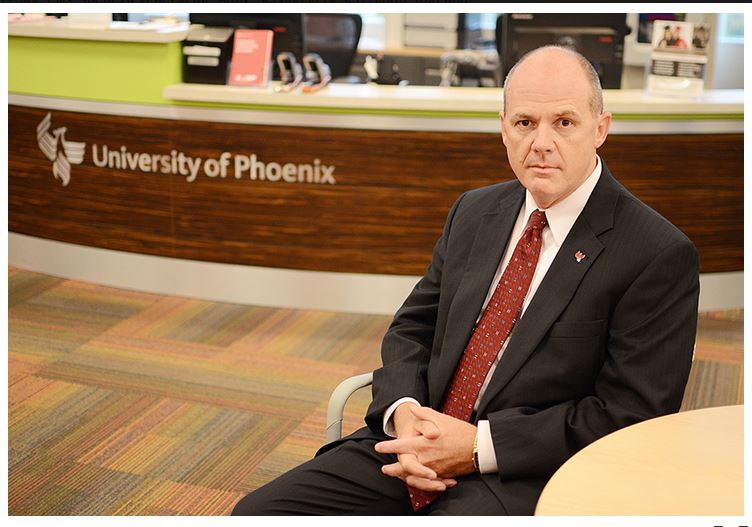 One case is of David Pace, a 20 year United State Navy veteran, who used his GI Bill benefits to obtain a four year business degree from University of Phoenix. He has nothing to show for it. He holds the same blue collar job that he obtained when he first left the armed forces. He runs electrical cable for a defense contractor, according to the Center for Investigative Reporting. Pace says, "That's not an education. That is just greed."  Hearing stories like this makes you ask if an education is not worth something?
The CIR has analyzed records indicating that two out of three GI Bill dollars are being spent on for-profit colleges with the state of California being the national epicenter. The University of Phoenix in San Diego, California has received $95 million in GI Bill funds. That is significantly more than any brick-and-mortar campus in the entire United States. That is also more than the entire 10-campus University of California (UC) system and all UC extension programs combined.
The U.S. Department of Education reports that the graduation rate for University of Phoenix-San Deigo campus is 15% and more than a quarter of the students default on their loans within a few short years of leaving school. The University of Phoenix refuses to say how many of their veterans graduate and/or find jobs.
The California Student Aid Commission is the agency that provides colleges with state financial aid. Their criteria is set at a graduation rate of lower than 30% or a loan default of more than 15.5% indications of a substandard education. However, there are no such restrictions for governing the GI Bill funding. This makes it easy for colleges like University of Phoenix to obtain funds without having to be held accountable for the quality of their education or how those funds are allocated.
Political Director Kate O' Gorman who helped push the GI Bill through the U.S. Congress in 2008 is disappointed in how the funds have been grossly misused.
"Enormous amounts of GI Bill dollars are going to schools that don't see veterans as the future of the country. Instead companies are seeing the benefit dollars they can line their pockets with."
The University of Phoenix is also under fire from the Higher Learning Commission (HLC), the agency that holds the university's accreditation. Apparently, University of Phoenix failed to indicate that its "learning resources support student learning and effective teaching." The HLC found that the university failed to demonstrate "that acquisition of a breadth of knowledge and skills and the exercise of intellectual inquiry are integral to its educational programs."
With stories like this, it can make one lose faith in the idea of pursuing an online education. With the digital age being an integral part of our society, it makes sense to look for educational opportunities through the internet. However, with online universities like University of Phoenix being under fire as they are, we have to stop and question the legitimacy of online universities. How can someone be sure of the education they are receiving online is going to pay off in the long run? How does online learning stack up when it is compared to traditional learning? Do online learners achieve as well as those in the traditional face-to-face classrooms?
According to statistics, there a total number of 6.7 million students enrolled in online courses. With that many students studying online there obviously is a demand for this type of learning. When polled, 77% of educators believe that online learning is just as good if not better than a traditional classroom setting and 70% of students said that online instruction was just as good if not better than the traditional setting.


Clearly, there is a market for online learning, but what is the reality of an education really?  What if I were able to tell you about an online educational opportunity that would not cost a thing to start and you would be guaranteed to learn more in a shorter amount of time than any other online or traditional university could provide you? Yes, it is FREE to start your online education and if you decided to upgrade your educational access, you would pay less for a yearly membership than what most online universities charge for one course. Check out my review of Wealthy Affiliate University: an Open Education Project to see what I am talking about. You would get thousands of hours of online learning helping you to build a career which would give you the financial freedom to have the life you deserve. Act now to Get Started.
---
I hope you learned something new from reading my article.  Please feel free to leave comments below and I will reply shortly.  Thank you for your time.  Look forward to seeing you at Wealthy Affiliate.