Airline Hassles
Have any of you ever flown anywhere on an airplane?  Most likely you have.  Have you been frustrated with hassles and stresses resulting from airline delays, flight and baggage restrictions, or any number of other unexpected problems?  There are so many hassles and stressful situations that can come up with the airlines these days.  You have to make sure you check only the correct number of bags and they have to be a certain size and weight.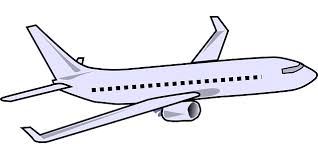 Another hassle which arises is the need to track your flight.  Airline delays are inevitable as we all know, but they can cause stress if we do not know what time our flight is taking off or how long it will be delayed.  Let's say you need to pick up a family member at the airport and you want a quick and easy way to track the flight without waiting on hold for what seems like forever with the customer service line at the airline your family member is flying on.  Or having to browse the airline's website trying to search the specific flight number.  Some airline websites are difficult to navigate and need to know instantly what the status of a particular flight.
Google to the Rescue: Track Your Flight
If you know the airlines and flight number of the flight you need to track, you can simply enter the airline and flight number and you will get not only the most recent upcoming flight for that particular flight number, but the next one after that as well if there is one.  You can search using any airline.  Check out the image below.  I entered Delta #432 and see what came up: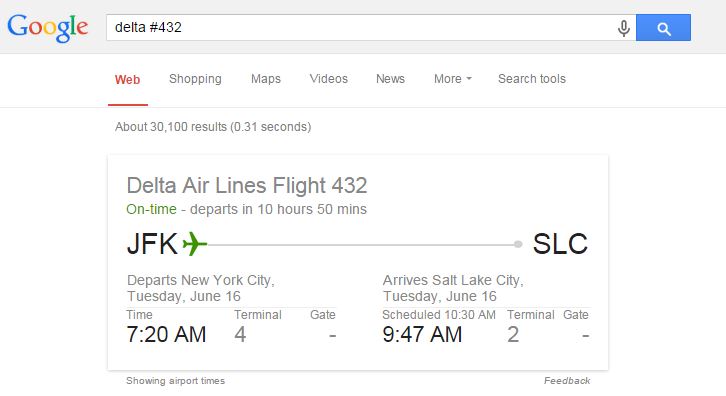 Next, I researched and found an airline with two flight numbers, both flying on the same day.  On the airline's website, it was difficult to discern the correct one you needed, but with Google, you get a more accurate and quick glance at the two different flight times and destinations.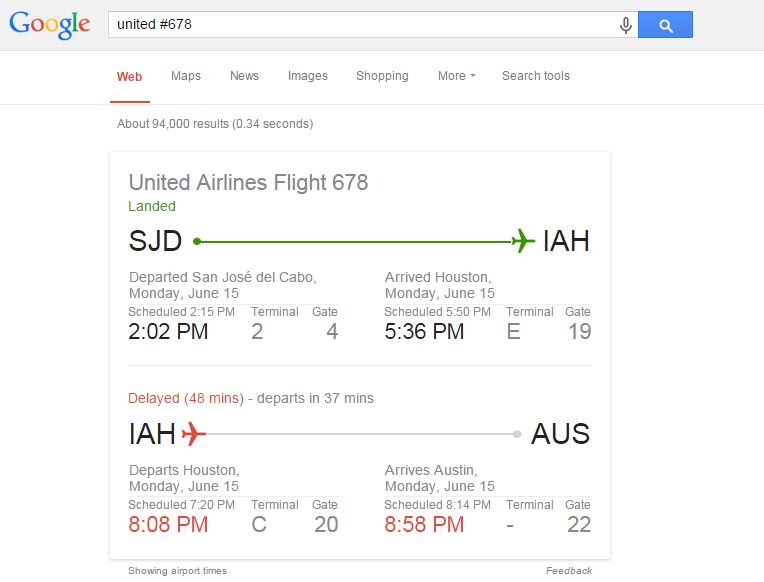 Southwest Airlines is an airline I frequently travel on and is one of the most popular.  I tested this theory with Southwest using a common flight my family members will embark on.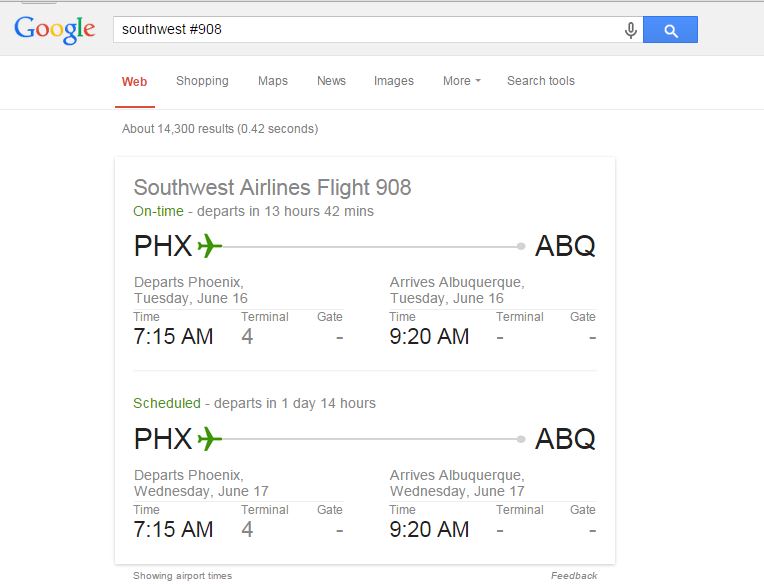 I hope this post will help you with planning flight departures and arrivals.  If I can remove a little bit of the stress from airline travels, then I have done my job here.  There are many ways in which utilizing Google can help us achieve our end results.  Many tricks and techniques are available through using Google.  Google has become a very versatile as well as the most popular search engine allowing for ease of use.  I will be talking about Google more often in future posts, specifically as a means to use Google to build a website and learn new skills such as effective ways to make money online.