There exists an updated version of this review.
PRODUCT NAME:  Miss Hosting
Overall Ranking: 50 out of 100
Price:  Basic Member $1.25 per month (must be paid in advance for 1 year) plus domain registration
Owners:  Alexandra Linnusta
Website:  www.MissHosting.com
INTRODUCTION
Miss Hosting is a startup hosting company which is advertising cloud-based shared hosting at a low monthly rate.  The concept behind cloud hosting is that it works more like a service instead of a product.  It is an alternative to hosting websites on a single server either on dedicated or shared servers.  When you host your website with a cloud-based hosting company, your website sits on a virtual server which pulls from an extensive underlying network of physical web servers.    With cloud hosting, there is a large network of servers that is used and computer resources can be pulled from different data centers from different locations.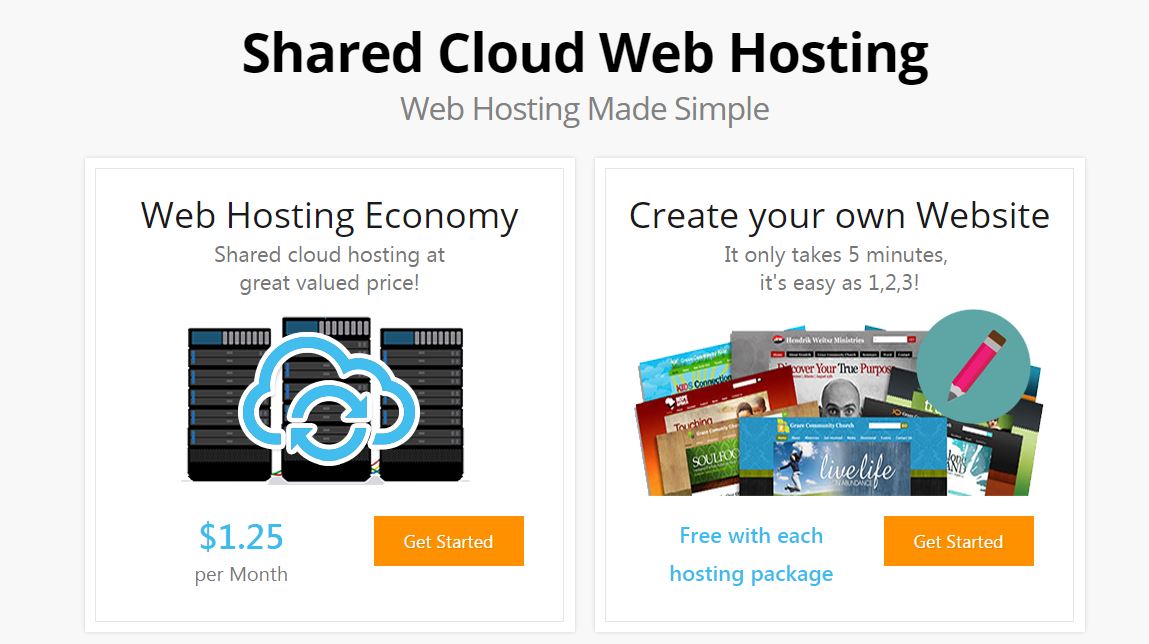 For better understanding of cloud hosting verse traditional hosting, watch the following YouTube video:

PROS / CONS
Pros
Uses cloud hosting as opposed to the alternative of utilizing a single server
Uses WordPress which is the most common and widely used web building platform available
Low monthly rates starting at $1.25 per month.  See chart below.
Has a 45-day money back guarantee! Most companies provide only a 30-day money back guarantee.
Cons
Brand new start-up company.  Thus, no information available yet from BBB (Better Business Burearu) or other reviews stating whether the service is good or bad
Minimalist website.  There is not much information available on the website other than sign-up. When you click on "Support", there appears to be no live chat and no phone number is listed.  There are only a few links listed in various categories.
Pricing seems misleading on certain pages.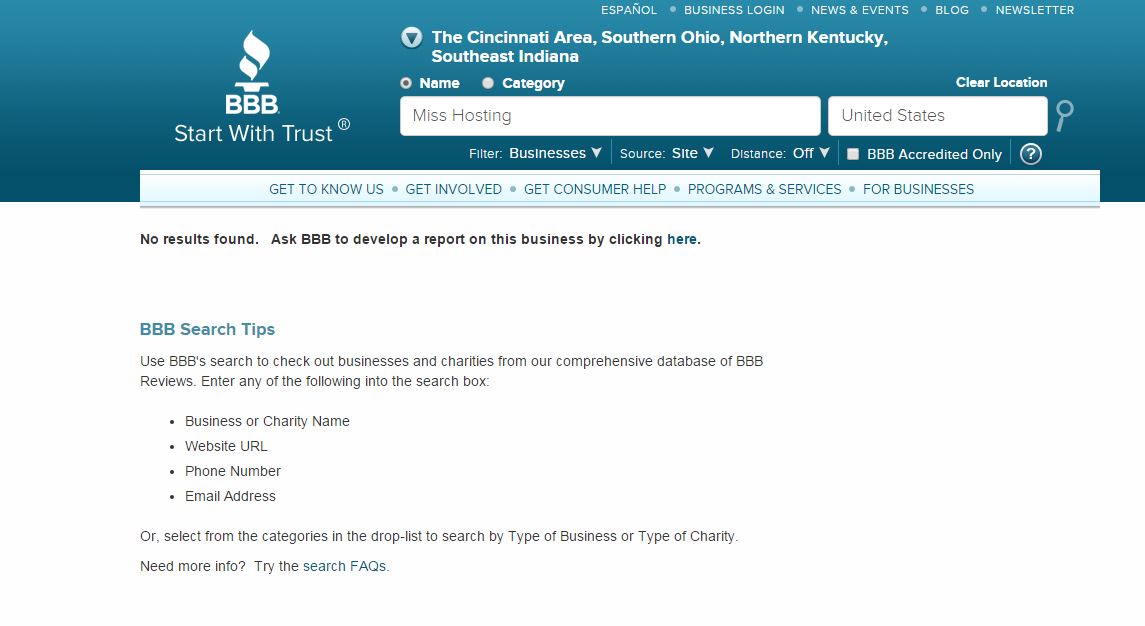 WHO IT IS FOR?
Cloud hosting is ideal for the small company, an entrepreneur, an affiliate marketer, a web designer or someone who has a niche site they wish to promote.   It allows for resources from your website to be available real time instead of relying on a single server.  You will have the comfort of knowing if one of the data centers goes down, resources from the remaining data centers can be pulled, thus your website remains live and has fewer down times.   Miss Hosting is an example of a web hosting company which practices cloud hosting.
TRAINING/TOOLS OVERVIEW
There appears to be no training or tutorials listed on the website.  Again, this is something most people would expect to see on the "Support" page and there is nothing really except for a few links here and there.
SUPPORT
This is one of the reasons I give it a low score, because the "support" page on the website is so minimal. There appears to be no Live Chat, no phone number you can call for support.  You can go to the "Contact" page and a phone number is listed, but it is unclear if it is for support-related or just sales-related.  Since the phone number is listed on the "Contact" page, I am assuming it is for sales purposes only.
PRICE
The price is one of it's selling points.  I compared what you can get with Miss Hosting as opposed to another web hosting company that also utilizes cloud hosting and for the same price of what you would pay for Miss Hosting for an entire year, you would pay a similar cloud hosting company per month. In addition, there appears to be no upsells.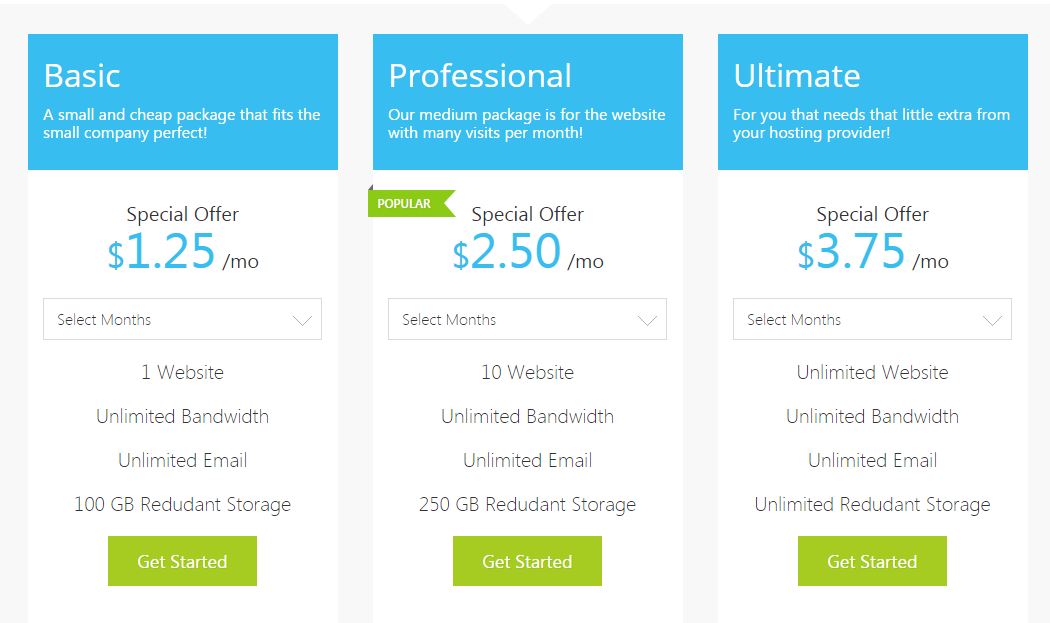 FINAL OPINION/VERDICT
Be sure to please visit the updated version of this review.

I give Miss Hosting a half-and-half rating.  I believe in wanting to see start-up businesses succeed and look forward to writing reviews on such companies.  However, in order to do so, I need to see some indication that they are ready to launch themselves into their industry and be competitive.  However, with the rudimentary bare bones website they currently have as of the date of this review, it is hard to see what the future holds for this company.   However, on the positive side, the prices are very reasonable and perhaps that is what the target market of this new company is – you pay less, but you get less support and training.  If that is the case, I respect that, but it should be branded as such on the website.
Personally, I like belonging to a hosting company that offers training, tutorials, classroom videos, a community that helps you when you have questions, speedy technical support when needed and whose owners are active within the platform.  Not too many companies will offer all of this plus a FREE starter membership except for Wealthy Affiliate Open Education Project.
For a comparison between Wealthy Affiliate and Miss Hosting, please refer to the chart below:
---
I hope you find this review helpful.  Please leave comments below, especially if you are a customer of Miss Hosting and wish to add something which would help this review, either good or bad.
Please review my affiliate disclaimer.