Why is Visual Social Media Marketing Important?
The reason why it is important to implement a visual social media marketing plan is because a strong visual marketing strategy can do the following:
Attract significantly more traffic to your website and business
Encourage more social media shares of your content
Invite more interactions with your online content and articles that you write
Start With Research
Start by researching your niche and see the kind of images that are generating interest.  I am know you can find free stock photos from various websites, but I also think it is important to be creative and clever and design your own banners and take photographs on your own that can be used in your Social Media Marketing Campaigns – these unique images will generate interest.  So do some research on the various social media marketing platforms and start seeing which images are getting shared the most.
Take Some Time…..
Take some time and explore sites such as Facebook, Pinterest and Twitter paying close attention to the visual elements that people are liking, sharing, and commenting on that are related to your niche. You will find a source of inspiration.  Allow your creativity and inspiration flow.
Define Your Marketing Goals
Consider your marketing objectives so you are able to build a strategic plan to generate results that help grow your online business and obtain more exposure.  The more traffic you can generate, the better SEO results you will begin to see.
Determine What You Ultimately Wish to Achieve
Specifying your marketing goals and objectives can help you approach visual social marketing more strategically and help you get better results. So ideas for goals you might have are:
Build Brand Awareness
Attract Website Traffic – this seems to be a common one especially when you are getting started.
Grow Sales
Engage New or Old Customers – Adding visual elements to your website can be an extremely powerful way to engage potential customers/clientele.  Customers who are engaged are actively participating with your business on social media.
Generate Feedback

Know your Customers
After you define your marketing goals, you will want to clearly define your target audience or whom you are trying to reach via your visual social marketing efforts.  Pay close attention to what they like and share online. Knowing your customer and potential new clientele behaviors is critical in understanding the type of content that appeals to your specific audience.
Develop a Visual Content Plan
After you get a good idea of who your customer is, you want to determine the content you will create as well as when and where you will post and share it.  The timing of the day can also have an impact. Try to share different times of the day at first to experiment with what works best.
Are your customers generally online in the evening?
Or are they on early in the morning?
The content plan should link to your marketing objectives and the topics which interest your customers.
Create the Visuals
Once you have developed a visual content plan, you will want to start desgining the visual assets you need as outlined in your content plan. Build a collection of visual assets you can use and reuse as a part of your strategy. Keep an organized collection on your computer.  I mentioned the use of Cana in one of my other press releases I published here at IBOT. Allow your creative juices to flow and you will amaze yourself.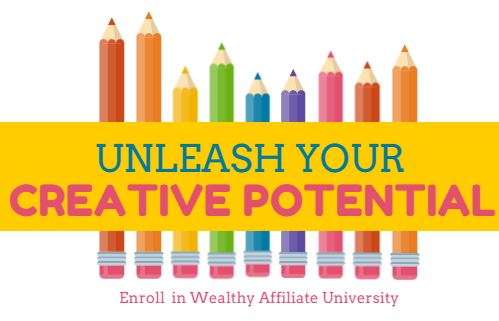 A number of mobile phone and tablet applications allow you to quickly and easily create visual assets that you can use on your website. The benefit of using these apps is:
They are easy to use
They are inexpensive
They can be uploaded to social media sites directly from your phone or tablet.
Implement
Use your knowledge and judgement to post and share your visual content online. Consider using visual elements on a variety of social networks. Although I know this can be argued, but I do not think you necessarily need a different visual element for Facebook versus Pinterest versus Twitter versus Reddit.
Last Step: Track & Measure & Refine
Analyze the results of posting your visual content, strive to learn from your successes and failures, and then make adjustments and refine your strategy.  Do not become discouraged if your first experiments are not a success.  Remember, we cannot succeed until we have failed a couple of times.
For More Tutorials
If you want more tutorials, please feel free to visit my tutorial page because I have many more.  Thank you for reading my tutorial on how to create a social media marketing plan.  I hope it has been beneficial.  Please comment and share this page with your friends, because I am sure this tutorial may help someone.
---