Why Cloak Your Affiliate Links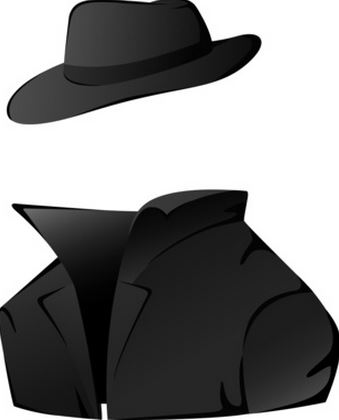 When you sign up to become an affiliate marketer and begin learning how to generate your affiliate links, one of the first things you will notice is how long and ugly your affiliate links look.  Your affiliate ID is a long string of random numbers and letters. Notice the two links below:
The first one here is my raw affiliate link:
https://41295i39dfghtx6i6ne85oaka3d2ixd.hop.clickbank.net/?tid
The second link is a cloaked link:
https://legitimateonlineopportunity.com/affiliate-blogger-pro
Notice how much neater the second is from the first.  They each point to the same website and I will receive my commission just the same with each one, but the second one looks so much better.  I am going to discuss why it is important to cloak your affiliate links in this article.
Hide Your Affiliate ID
The first reason is you want to conceal your affiliate ID.  With so many scams out there, you will lose trust when someone sees your affiliate ID and figures out that you are writing a product review for profit.
Hide Your Affiliate Links from Social Media Sites
If you post affiliate links on your social media sites such as Facebook, Twitter, Google+ your beautiful post either will not get viewed or you might even get your account suspended.  Google is very strict about this. I have had friends who had their Google account suspended because they were considered a spammer for posting affiliate links in their postings on Google+.
Prevent Your Affiliate ID from Being Stripped
Rather than allowing you to earn your commission from writing your well-thought out review, some people will strip the affiliate ID from your link and than buy the product you recommend.  There is no reason for doing this because they do not have to pay more from stripping out your affiliate ID.  They are simply being childish and not giving you the credit you deserve for your hard work.
Prevent Affiliate Swapping
There are unscrupulous people however, including other affiliate marketers.  Some people will remove your affiliate ID and replace it with their affiliate ID and then they get the commission even though it was your product review you slaved over for hours.  This process seems more common with ClickBank products, because ClicBank does not require you to place an application with the vendor before getting approval.  Therefore, anyone with an affiliate account with ClickBank can swap out your affiliate ID and replace it with theirs. Next, they use their affiliate link to purchase the product.
Avoid Problems with Google
The last thing you want is to be Google slapped, which means being penalized by Google.  One way Google ranks websites is on the basis of link popularity.  That refers to how many websites link to that particular website.  Google, however, does not consider affiliate links a good measure of link popularity.  The reason is because those links point to websites for the sole purpose of making money.
Improve Search Engine Rankings
Affiliate links that are cloaked which point back to your own domain from social media networks and forums actually will help improve your search engine ranking within Google and the other search engines.
---
How Do I Cloak My Affiliate Link?
There are a number of different ways to cloak your links but the way that I currently cloak my affiliate links is through Pretty Link Pro which will cost you $37 on one website or $97 for unlimited websites.  You get access to members only training.  With Pretty Link Pro you can track your links through Google Analytics as well as redirecting links and import and export URLs.
Questions
If you have any questions, please leave a comment below and I will reply shortly.  Thank you for reading this article.  I hope it was helpful.