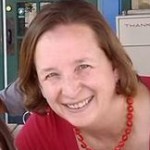 Thank you for visiting my site.  My name is Steph. Earlier this year, my father passed away and life has been pretty hectic since then.  I had just visited my parents over the News Years holiday in 2014.  I fly back up North where I was living, a good thousand or so miles away and within one week after my return, I got a call indicating my father was going into the hospital for what at first seemed like a minor thing.  They kept him overnight and I spoke to him on the next morning.  He seemed upbeat and doing alright, although I had a nagging sick feeling in the pit of my stomach that something was wrong.  I tried to shrug it off and went about my Saturday morning errands.
The very next morning, Sunday, I got the call no one ever wants to get.  I was getting ready for church when my mother called sobbing saying that he had a rough night and the hospital staff was recommending that I come out as soon as possible.  Like I said, the call no one ever wants to get. I got on the next plane out and arrived late that night.  Friends of the family arrived at the airport to pick me up at 11:30pm.  I got to the house around 1:00am.  Visiting hours at the hospital would not begin until 7:00m, so my mother and I got up at 6:00am and left for the hospital at 6:30am.  We arrived promptly at 7:00am.  After speaking to the doctors and nurses, they gave us an update on how he was doing.  He was unconsciuous with tubes connected to him in all areas of his body monitoring his vital signs.  He was being fed intravenously through numerous medications.  It was difficult to see my father in this state.  Three hours after I arrived with my mother, he went into cardiac arrest.  His pace maker kept him alive (marginally but brain-dead) until 5:42pm when they pronounced him.  That was on January 12, 2015.
After two weeks of planning the memorial services, making necessary immediate arrangements, writing various obituaries, informing family and friends what happened, and other pertinent matters.  As soon as I wrapped the immediate arrangements, I flew back North to begin the process of moving back down South to live with my mother so we could handle the rest of the more long-term effects involved with loving my father.
I am 44 years old and my parents were married 46 years and I am their only child, all the more critical I be the one to take care of my mother and begin a new chapter in my life. I was now in a position where holding now a traditional job like the ones I have had in the past would not really work anymore.  I needed something where I could work from home and have the freedom to take some time off if something came up relating to my father's estate.  I also needed to be able to generate enough income to pay down the hospital bills, funeral expenses and keep up with the mortgage payments.
My father was the sole bread winner and my mother who was not at retirement age had not worked in years.  It was up to me to keep a roof over our heads. Oh, and did I mention, there was no life insurance policy, because who would expect to die at the young age of 69, a man who took care good of himself his entire life by working out, and he never smoked, or anything like that?
So I needed something which would generate a sizable income where I could work from home and most importantly, it of course, had to be a legitimate online opportunity.  Something that is difficult to find and seems pretty rare. But I finally after searching and signing up for various programs only to find I was throwing my money away on a scam, because once they get your money, you would never hear from them again. 
Then I found Wealthy Affiliate where the community was eager to help me along and the training was easy-to-follow and a massive amount available.  My first website I developed through my training at Wealthy Affiliate was a tribute site to my father and all of his accomplishments.  This signifies the reason behind developing this site – to help others find ways to spend more time at home with our beloved family members.
The founders are always available and answering questions and they did the initial main training themselves, but there is also training made available by veteran members of the community whom have learned the ropes and wish to pay it forward to the newer members. The best part of it is that it is free to join for the first seven days. After that it is only $19 for the first month and $47 each month after that. And you can cancel anytime if you no longer wish to be a part of WA.  There is absolutely no pressure either way.  And no upsales and no continuous annoying calls from representatives trying to make you change your mind, etc.  Wealthy Affiliate is one of VERY few LEGITIMATE online business opportunities.
---