No Election-Related Cyber Attacks Thus Far
With all of the election hype going on today as Democrat Hillary Clinton and Republican Donald Trump face off in the presidential race with so many voters going to the polls, it is no wonder why officials are particularly guarding against incidents that could occur when states start reporting vote totals this evening.  No states have reported any election-related cyber security incidents so far on this Tuesday morning.
Barbara Ware, communications director at the Center for Internet Security, which runs an information sharing and analysis partnership with the Department of Homeland Security (DHS), said….
"we're not hearing anything of a cyber security nature so far."
The partnership is called the Multi-State Information Sharing and Analysis Center, and it is was funded in part by DHS. If a state election website is hit by a cyber attack, they can report it to this group and then the information is shared broadly with other states.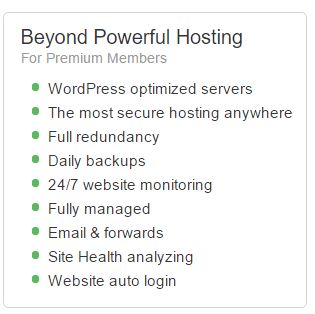 If you are thinking about starting a website and not sure how certain features, such as security, are going to be best at which company you should look into Wealthy Affiliate, because WA promises to have "the most secure hosting anywhere".  Plus you will get 24 hours, 7 days a week website monitoring and very fast technical support when needed.
I have been with WA for about a year and a half and I have multiple websites hosted with them and have not run into any problems.  For comparisons on how Wealthy Affiliate stacks up against other website hosting companies, check out my web hosting reviews.
I compare all of the top hosting companies, such as BlueHost, Small Orange, and InterServer with that of what Wealthy Affiliate has to offer and you can see the differences in the various charts.
If you have any questions, feel free to fill out my contact form or leave a comment below.  Let me know how I can help you feel more secure with a website hosting company that you are happy with.

Sincerely,